A One-Stop Shop for All Your Home Remodeling Projects
Interiors • Exteriors • Design & Build
Love Where You Live, Inside and Out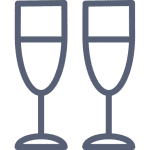 It's hard to invite over company when you're embarrassed about the entertainment areas of your home. Our home remodeling experts can make your vision a reality so you can become the neighborhood's Joanna Gaines.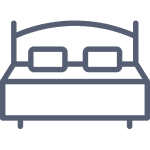 When something unexpected happens, like Mother Nature, you can easily become overwhelmed with what to do. We work to restore what was lost so your home never stops being your safe place.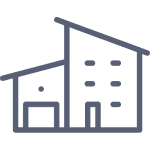 Homeownership should be a joy, not a constant burden. It's time to conquer your home renovation project list so you can fully enjoy your home again!
You have a laundry list of things you don't like about your house, but it doesn't have to be that way!
Nothing Should Stand in the Way of Making Your House Your Home
Curious about other ways we can help you love coming home everyday?Preview our full home renovation project gallery and success stories on Facebook.
It would be easy to be a one-trick home contractor.  Think about it… we show up, do our one thing, collect a check and move onto the next one without any accountability on our workmanship or your experience.
We value people over paychecks, which is why we are a general contractor in the Hilliard, Dublin, Powell and Central Ohio area.  To us, every opportunity we're given to serve you is a job interview to serve you again.
It's Not Easy To Do It On Your Own
Let us help you make your dreams a reality.
In this no cost or commitment conversation, we'll discuss your home remodeling dreams and/or inspect what's been damaged to assess how we can help. This will give you clarity on whether InsideOut Remodeling is a good fit for you.
Your home remodeling needs are unique. Your tastes are unique. Your home's characteristics are unique. Your budget is unique. So, we work with our team of experts and craftsmen to create handcrafted solutions just for you.
Kick your shoes off and grab a good book. Invite friends over for a party. Instagram a photo for the world to see… How you enjoy your home is up to you. Just be ready to love where you live like never before.
At InsideOut Remodeling, we know that many homeowners are dissatisfied with their living conditions but lack the time, tools and know-how to make their house their home. Whether it's building something new, remodeling something old or repairing something that's been damaged – we are a one-stop shop to help people love where they live inside and out.
Enjoy Your Home With A Handcrafted Experience
Managing the logistics of a home project can be time-consuming and stressful. We do the heavy lifting for you so you can keep life going uninterrupted. We'll make the phone calls, coordinate the work, pick up the materials and keep our contractors accountable – all while keeping you in the know.
Your home renovation project may require one specialty tradesman or multiple contractors due to the complexity of the job. Either way, we have you covered with our handpicked network of qualified craftsmen. We pride ourselves in being able to do it all for you in hopes that you will make us your contractor for life!
We want things to go perfectly and according to plan, but when dealing with a home, that doesn't always happen. What we can plan on is The Golden Rule, "Do unto others as you would have them do to you." We promise to keep you in the loop every step of the way and not back you into a corner. We always work to present you with options when surprises arise.